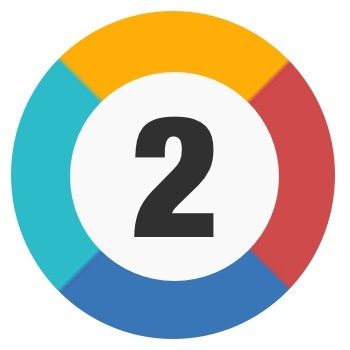 The Complete Solution
Start transforming your life today.
Posted January 04, 2019
Almost everything is new! Lifecraft has been completely redesigned to bring to you our exclusive time-tested formula— a formula that has brought people happiness and dreams fulfilled for centuries. The Lifecraft formula consists of 4 daily steps powered by 4 new/redesigned features in the software:
Step 1: Daily Compass. Start your day off right with valuable insights that inspire, motivate, and teach.
Step 2: Challenges. Turn your desire for change into action through fun and engaging challenges.
Step 3: Emotion Tracker. Capture your emotions throughout the day to track your emotional outlook and assess if the life you're living is working for you.
Step 4: Journal. Reflect on your daily experiences to gain valuable insights into your life. The journal is the most effective mindfulness tool of all time. As such, it will help you see your world with new eyes, rediscover your dreams, and take control of your life.
Other new features include: templates for journal entries, additional writing prompts, a new Dashboard view, and a customizable Activity Selector which makes accessing journal entry features quick and easy. See Lifecraft Philosophy to learn more about our exclusive formula.